RELEASE BLITZ!!! CLEAN LINES...BY FREYA BARKER
Book: Clean Lines
Series: Cedar Tree #4
Author: Freya Barker
Genre: Erotic suspense
Cover Designer: RE&D, Margreet Asselbergs

When her surly teenage son moves back to live with ER physician Naomi Waters unexpectedly, her motherly instincts go on high alert. Nothing could've prepared her for the wave of trouble that follows him back into her life.

Sheriff Joe Morris blew his chance with Naomi a few years back when he'd moved faster than his own past allowed. At the first opportunity to get his foot back in the door, he takes it and risks everything to keep her and her son safe.

But working for a future isn't easy when you're fighting to survive your past.

Add To Goodreads
Excerpt



On the short drive home, with Joe riding my bumper, I still have way too much time to think. And what I'm thinking is that I've gone and lost my mind. Who says shit like that? I behaved like some two-bit sex operator and sounded no better. If I didn't need both hands on the steering wheel, I'd have my face covered right now; I'm that embarrassed. Emotional. Too fucking emotional. It's either flat or deep with me and it's exhausting. Why I have to be this emotionally unbalanced every time around Joe, I have no idea, but I'm sure the man's had enough of crazy women for a lifetime.

When I park the car, I turn off the engine and drop my head on the wheel. Maybe this is not such a good idea. I probably should've stayed with Katie and the baby and not just gone running off with Joe at the first opportunity. Well, not exactly the first opportunity but still. It seems inappropriate. Doesn't it?

The door beside me opening startles me, but even more so does the feel of Joe's firm hands pulling me down from my seat.

"Don't. Don't sit there and talk yourself out of something we both know is going to happen," he says talking to the top of my head because I am studying the tips of my toes.

"Naomi?" He leans in and I can feel the heat of his words penetrate my skin as he speaks. "I need you. I need to feel your fingers tangle in my hair, your tongue in my mouth, your skin under my hands and your pussy squeezing my cock. I need it all, honey."

Slowly raising my eyes, I find his burning with lust and something more. Need? I trace my fingers over his lips and along his jaw before whispering, "Let's go."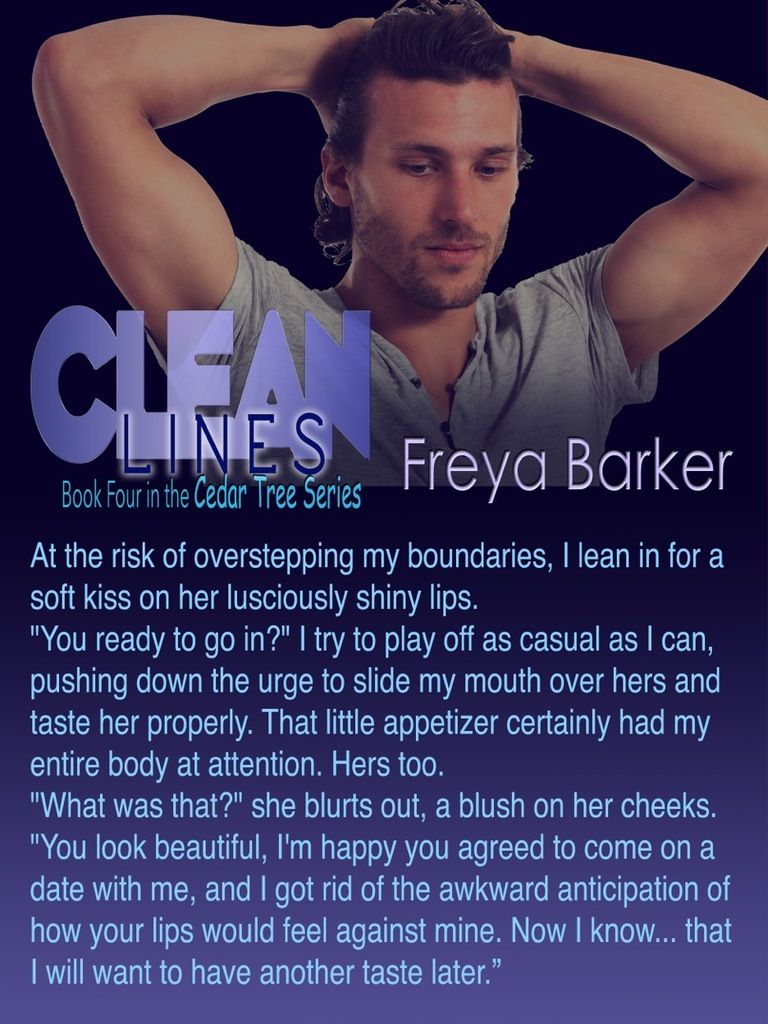 About the Author


Freya Barker craved reading about 'real' people, those who are perhaps less than perfect, but just as deserving of romance, hot monkey sex and some thrills and chills in their lives – So she decided to write about them. Always creative, from an early age on she danced and sang, doodled, created, cooked, baked, quilted and crafted. Her latest creative outlets were influenced by an ever-present love for reading. First through blogging, then cover art and design, and finally writing. Born and raised in the Netherlands, she packed her two toddlers, and eight suitcases filled with toys to move to Canada. No stranger to new beginnings, she thrives on them. With the kids grown and out in the world, Freya is at the 'prime' of her life. The body might be a bit ramshackle, but the spirit is high and as adventurous as ever. Something you may see reflected here and there in some of her heroines.... none of who will likely be wilting flowers.
Other Books In The Series
"AGAINST ME" (Cedar Tree #3)
"HUNDRED TO ONE" (Cedar Tree #2)
"SLIM TO NONE" (Cedar Tree #1)