BOOK BLITZ!!! LOVE ME STEADY...BY ELLE VANZANDT
Love Me Steady
Publication Date: December 27, 2014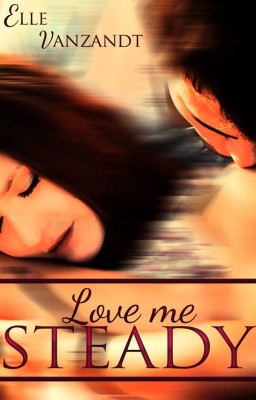 Penelope 'Nellie' Brennan has finally had it! Tired of her health problems holding her back, Nellie is determined to do just whatever she wants to do and no one is going to stop her. First item on the list for the determined 17-year old: secure a date to her first school formal dance. Second: find the perfect dress.
Brian Moss has agreed to a favor for his Mama: take her friend's daughter to the girl's first formal dance. All it took was a glance at Nellie for Brian's interest to be piqued. He needed to know more. What started out as a half-blind date, soon became so much more when Brian learns of Nellie's big secret. Even after discovering the truth, Brian doesn't run from her. Nellie is as surprised as those near and dear to her. But can Nellie trust him to stay? Will Brian be able to handle things when they get even harder? Can their quickly-deepening relationship survive the truth?


"Brian, I love you, but I don't need rescuing. I can save myself. All you earned by not telling me is years of making it up to me. Flowers, chocolates, jewel…"
I got cut off by Brian kissing me. I was ok with that because it's where I wanted to be.
"Years, huh? I think I can handle that. But tell me, Little Cat, if it's not you who needs rescuing then who does?"
"You do. I've drawn my sword and slain the monsters; all we need is a Happily Ever After and a castle."
"Well, of course. Do you need the white horse to ride off into the sunset on?"
"Nah, I've got a pick-up truck. It's got all the horsepower I'll ever need."
Brian started laughing like I had never seen him do. It was light-hearted and easy. I could see the hesitation disappearing from his eyes and I knew I was right. My prince had always been Brian. He was my Happily Ever After.
"I love you, Penelope Elizabeth Brennan."
"I love you, Brian Andrew Moss. Now drive me off into the sunset in our trusty steed."
"Ours? You planning on driving my truck, Baby?"
"Oh, I just bet you want me driving your truck. You going to teach me how to shift your stick?"
A grin that screamed up-to-no-good crossed Brian's face and I took off running. I planned to drive his truck all right, but it didn't mean I was going to make it easy!
About Elle Vanzandt
Elle Vanzandt grew up a Navy brat who has had the privilege of living in many places but she will always call Illinois her home. A wife to a caring husband, a stay-at-home mom to two amazing children, a blogger, and a writer, she wears many hats. With determination and strength taught to her by her mother, she has made it through many obstacles, always sticking with the family motto 'pull up your bootstraps and get it done'. Writing is an adventure she could have never predicted but is enjoying the ride all the same.